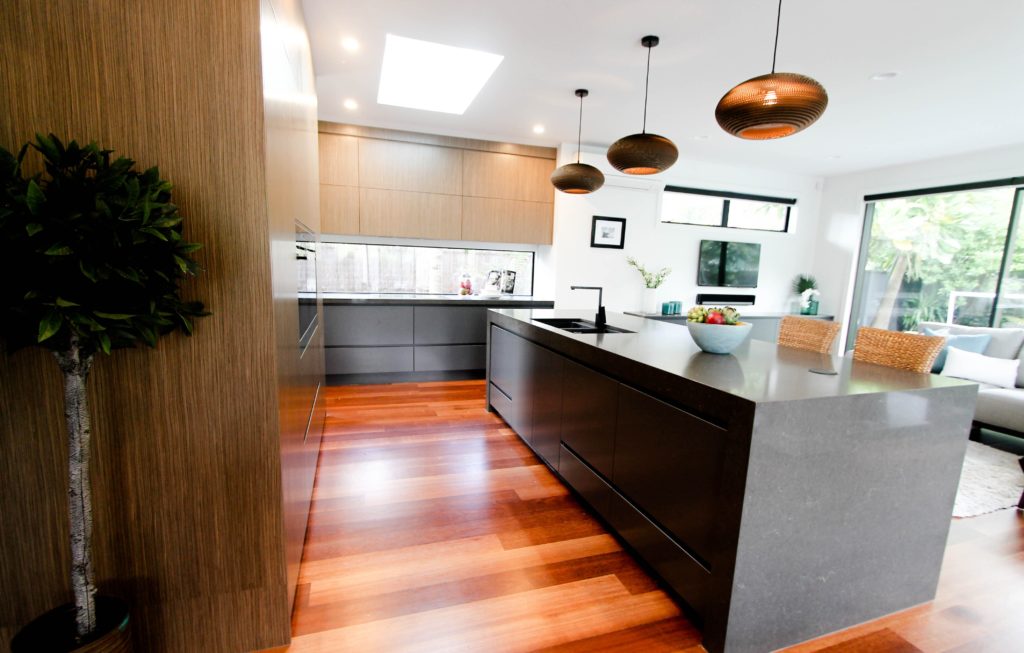 Do you need a new kitchen in your Auckland home ?
Do you know the leading place to go for outstanding kitchen design in Auckland ?
We offer 3D Design, Manufacture and Installation of high quality custom made kitchens.
We offer a free in-home consultation where we show you examples of previous designs and discuss your custom options for your dream kitchen such as cabinetry, sinks, benchtops, appliances, splashbacks, flooring and tiling.
The kitchen is often called the "Heart of the Home" and it's for good reason. This is where family dinners are made, breakfasts are cooked, cookies are baked with the kids and memories are created. Most of us will spend a lot of time in our kitchens, and they will be a very "active" space where work gets done.
If you are doing a kitchen remodeling project, you may be looking for what style to choose for your new kitchen. There are many popular styles to choose from. The one you pick may depend on factors such as personal style, space available, the type of home you own, it's age and other factors.
Kitchen styles that may appeal include Contemporary, Classic, Traditional, Country, Art Deco, Post-modern, Coastal, Cottage, Craftsman, Eclectic, French Country, Italian, Industrial, Farmhouse, Mediterranean.
I'd love to help you create your dream kitchen.